Electrical Maintenance (Servicing & Repairs)
SecurCom have a team of dedicated Service engineers ready to carry out your electrical servicing and maintenance requirements with a 24/7 Call Out service available.
---
We provide a service schedule for all your electrical equipment to ensure that you can operate your business efficiently and with as little hassle as possible. We work our servicing schedule around your turn around times to fit in with you, to ensure that this essential work is completed at the most appropriate time.
Why is it important?
At SecurCom we have always believed that regular servicing is highly important for several reasons. Not only does it reduce the likelihood of breakdowns, which can disrupt your business, but it can also help spot hazards from a Health and Safety perspective. An example of this is shown below…..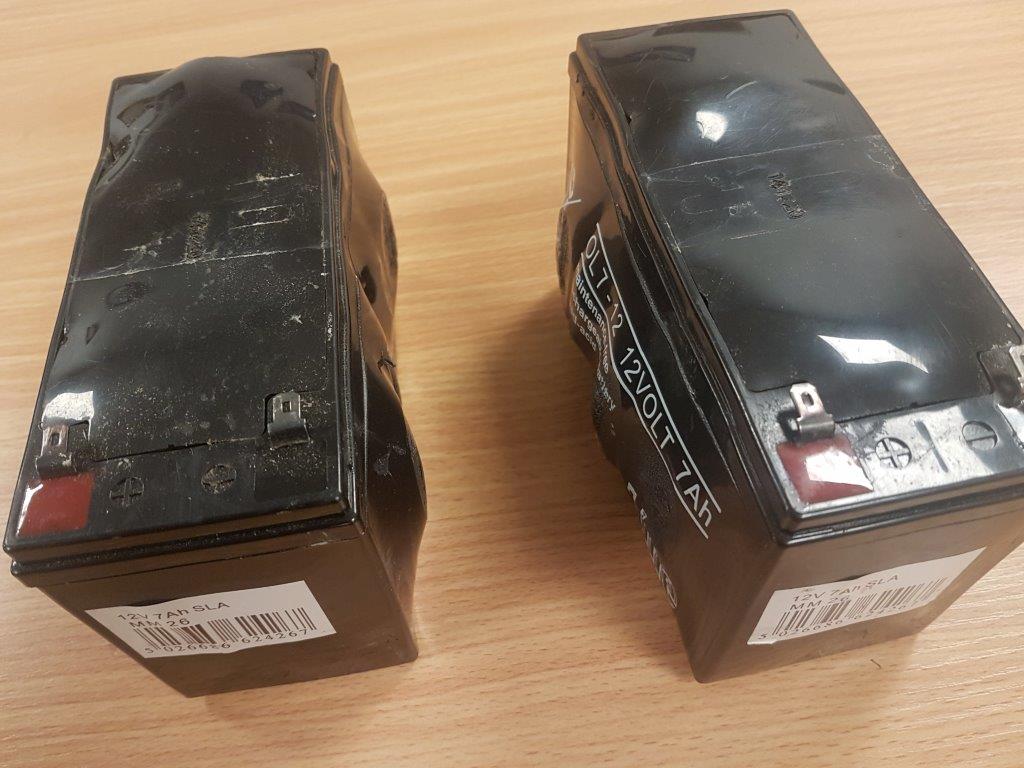 The 2 batteries in the above photograph were found over charging, in a ventilation panel on a poultry farm, by one of our engineers, during a routine service. As you can see the batteries were starting to malfunction and if left much longer they would have exploded which would have caused major damage at the site.
Need help with electrical maintenance?